Picked up a newbie to our riding website on the way to the ride today, nice to meet Tina and her lovely lil gelding Gunner... a group of us rode out from Wild West burger joint on Lake Pleasant Road, a little east then under Carefree Highway and off to the north and east... lovely ride as you will see...
Can you spot me in these pictures?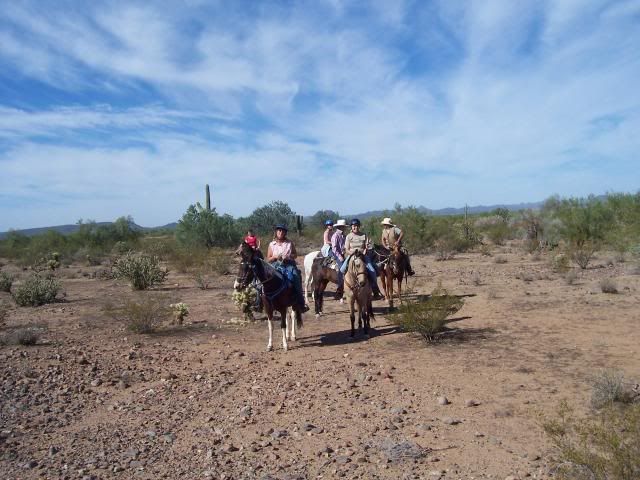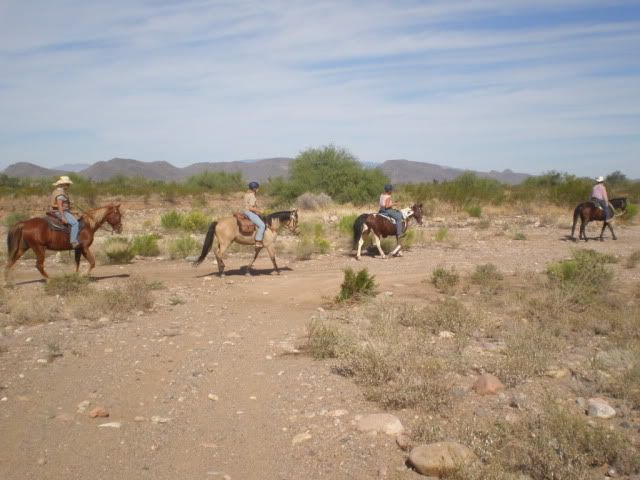 Here's a hint...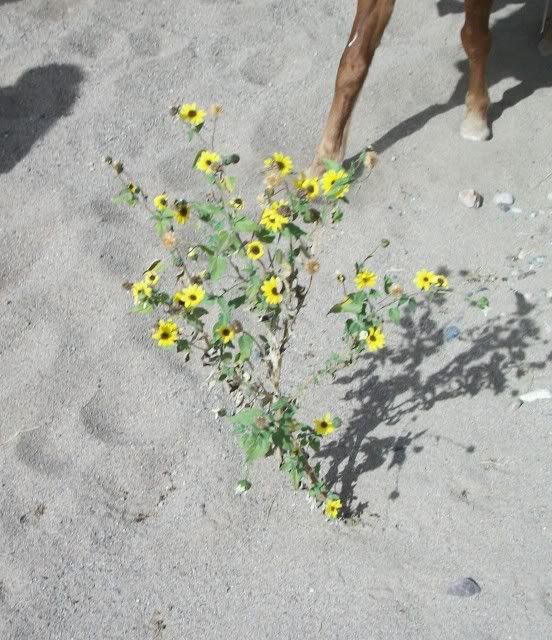 LindaK and her new horse Riley YUM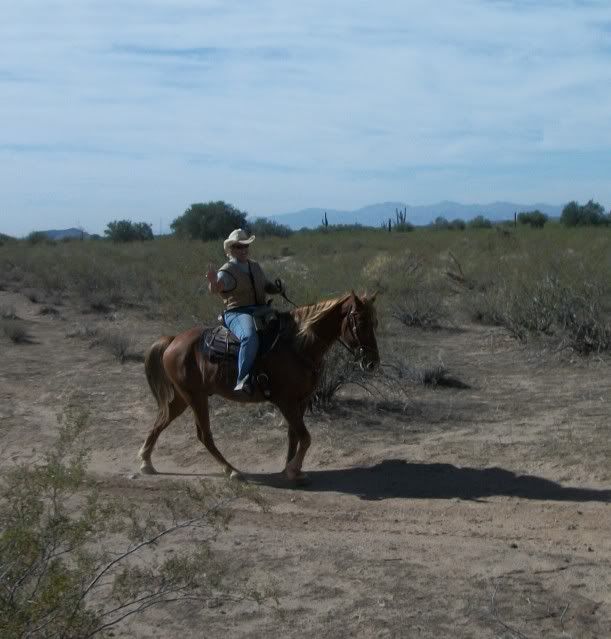 Keith demonstrating the stepover for the horses... who all went through just fine after that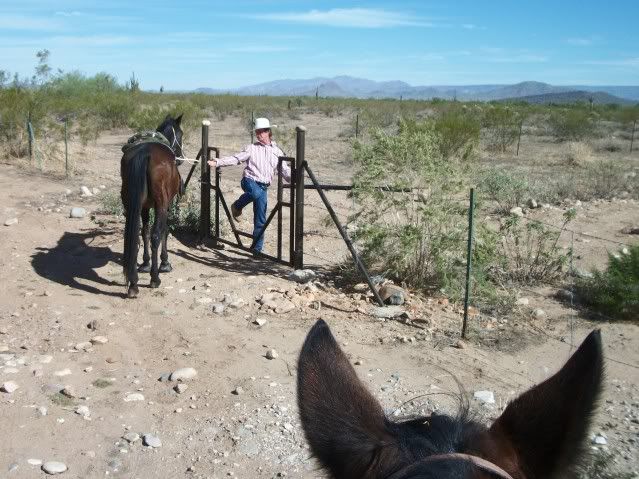 Except for Gunner, it was his first so Keith lent an extra helping hand...
As we headed back I thought my phone was ringing, but there was more than one bray... yup we heard wild donkeys, unfortunately the brush was so thick we didn't catch sight of them. We would have loved to go looking for them but we were already running long and getting warm - and hungry! - so maybe next time.
I hear this place has the "best" burgers... well I'm not a burger junkie so you couldn't prove it by me, they were okay, thick! But personally I prefer a chicken sandwich or, if it HAS to be a burger, Lenny's is it... anyway... we didn't see any wild donkeys but we did find an @$$ in the restaurant!!!
Afterward Keith, who has been following my truck conversion with great interest, jumped on the opportunity to take a spin in the parking lot... next thing I knew, KEITH AND MY TRUCK WERE GONE!!!